Reach the Apex of Branding
The overarching objective of any Brandgrammar™ programme is to achieve brand nirvana for the brand, in which the customer believes in the brand to the degree that they identify themselves with the brand. They become your brand evangelist, proselytising with fervour and making brand converts everywhere. Firefish believes by adopting Brandgrammar's branding framework, companies and organisations are able to climb up the Brandgrammar™ Brand Loyalty Pyramid and achieve brand nirvana.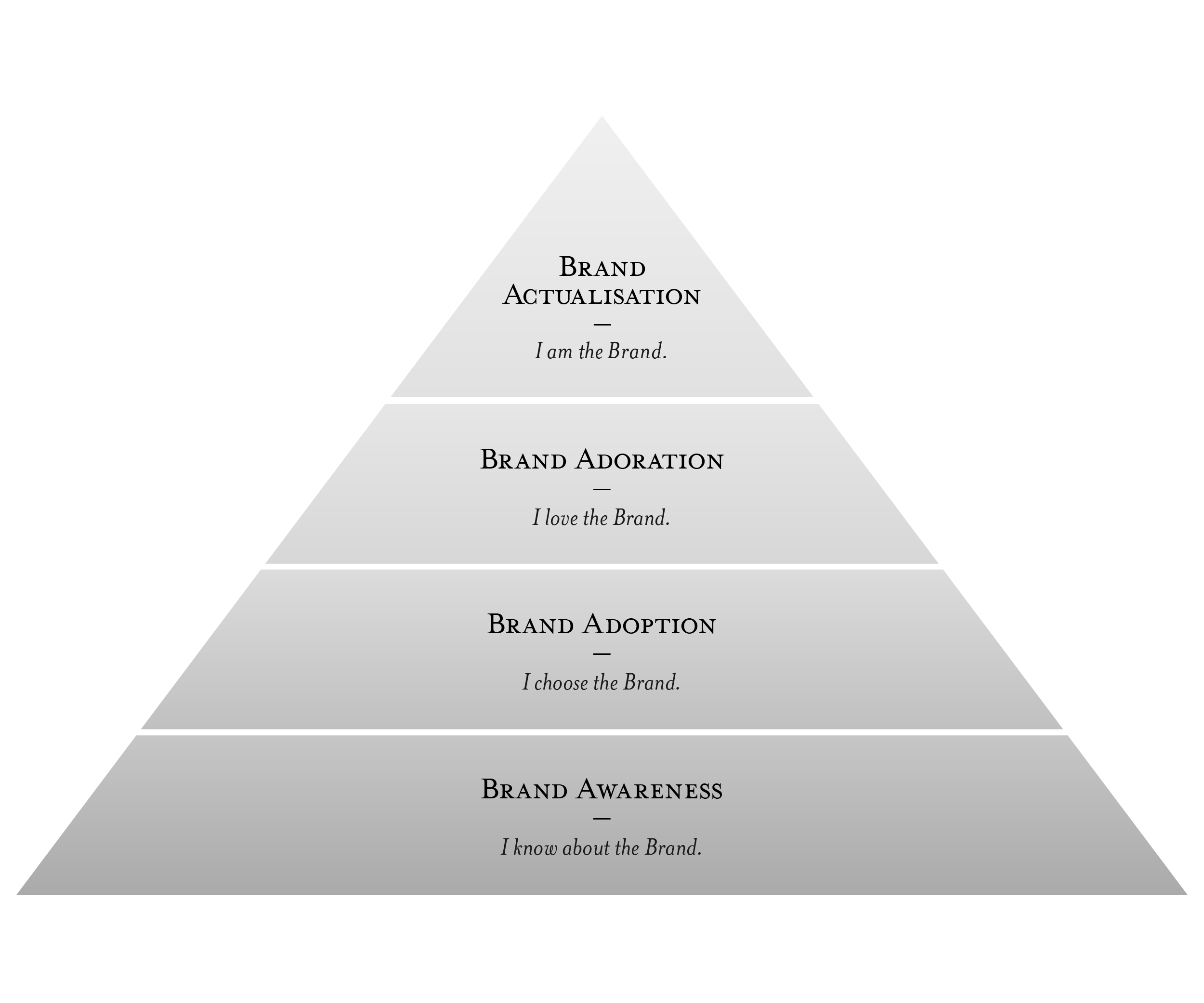 The Brandgrammar™ Visual Framework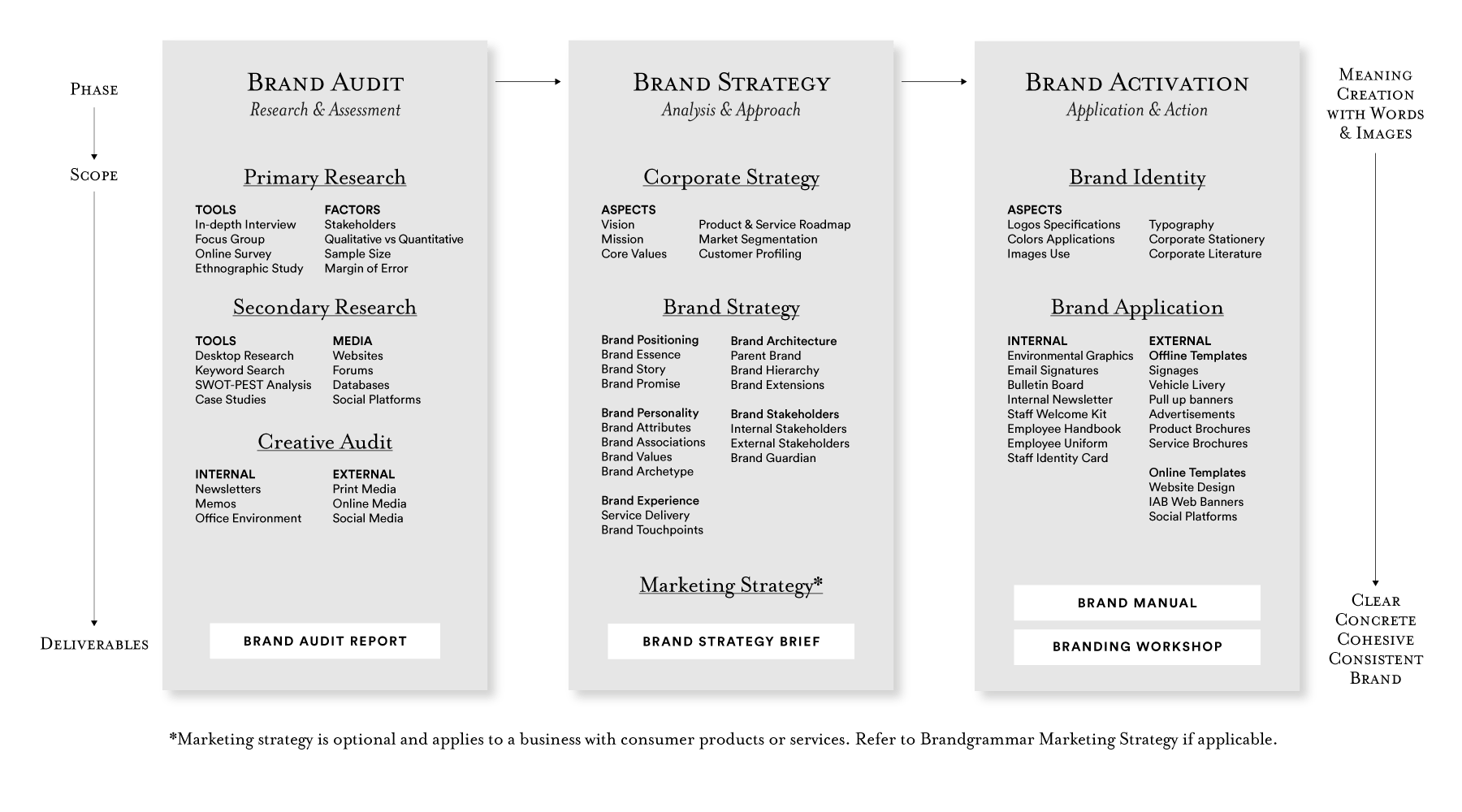 Brandgrammar™ Branding Framework is a precise system for branding success.
By adopting Brandgrammar™, the brand is able to project its corporate strategy clearly onto its branding and communicate the brand in a clear, consistent and cohesive voice internally and externally, ultimately concretising its brand position within that market segment.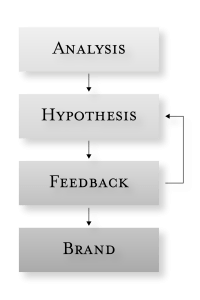 Brandgrammar™ holds fast to the iterative principle, where there is a constant feedback loop in our findings, recommendations and hypotheses.
We do not settle for easy solutions. We believe in putting our hypotheses under scrutiny by designing further tests to determine their veracity. This often requires us to return to the drawing board or even dig deeper in order to identify the root causes.
For example, in conducting interviews, surveys and focus groups, we often redesign our studies and questions in order to better meet the needs or even address certain issues that has surfaced recently. While, the system provides us with guidelines but it is the iterative principle that guides us in our research, providing us with more accurate answers to deeper questions, often finding the root cause and creating a long-lasting solution.